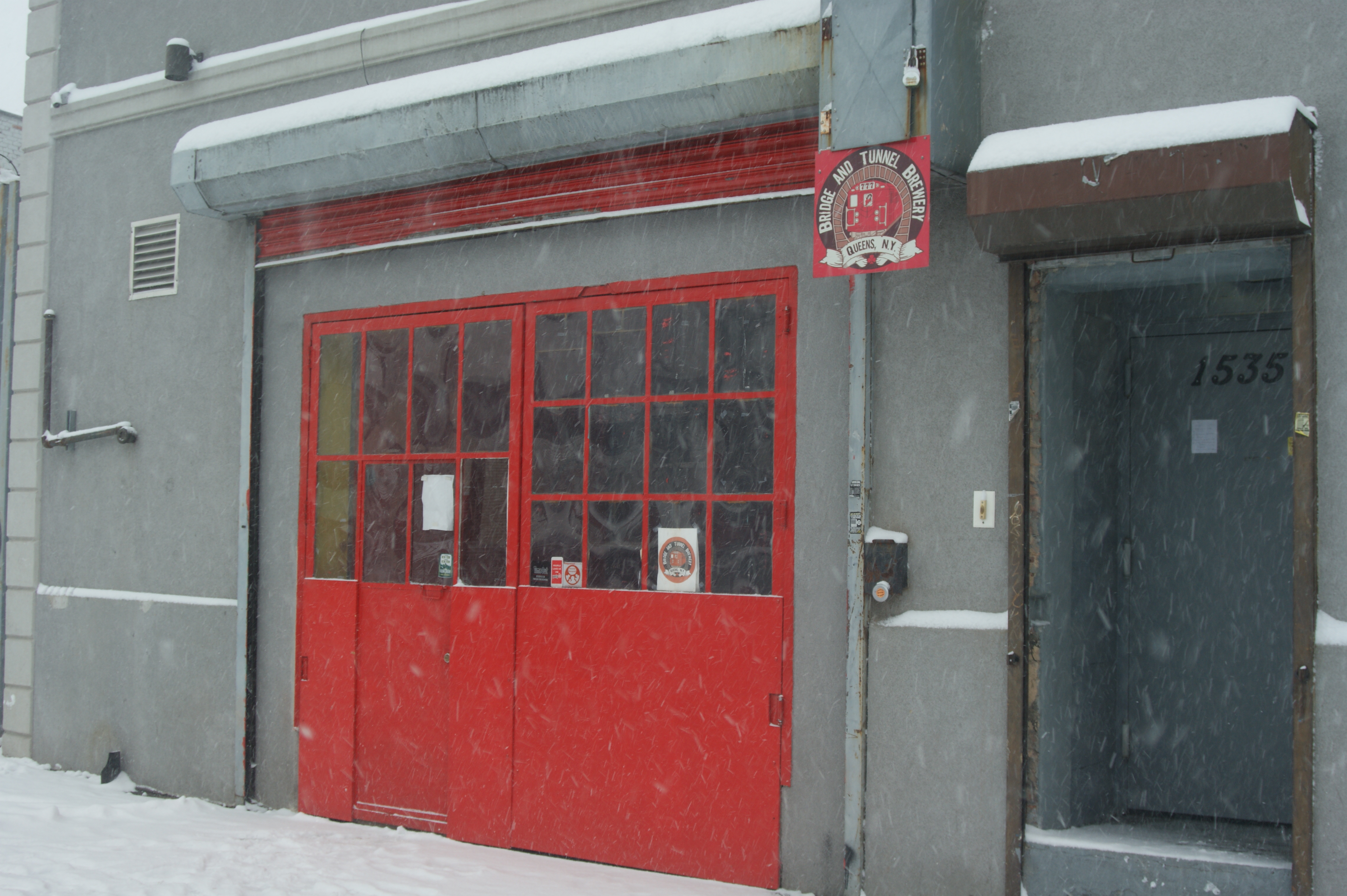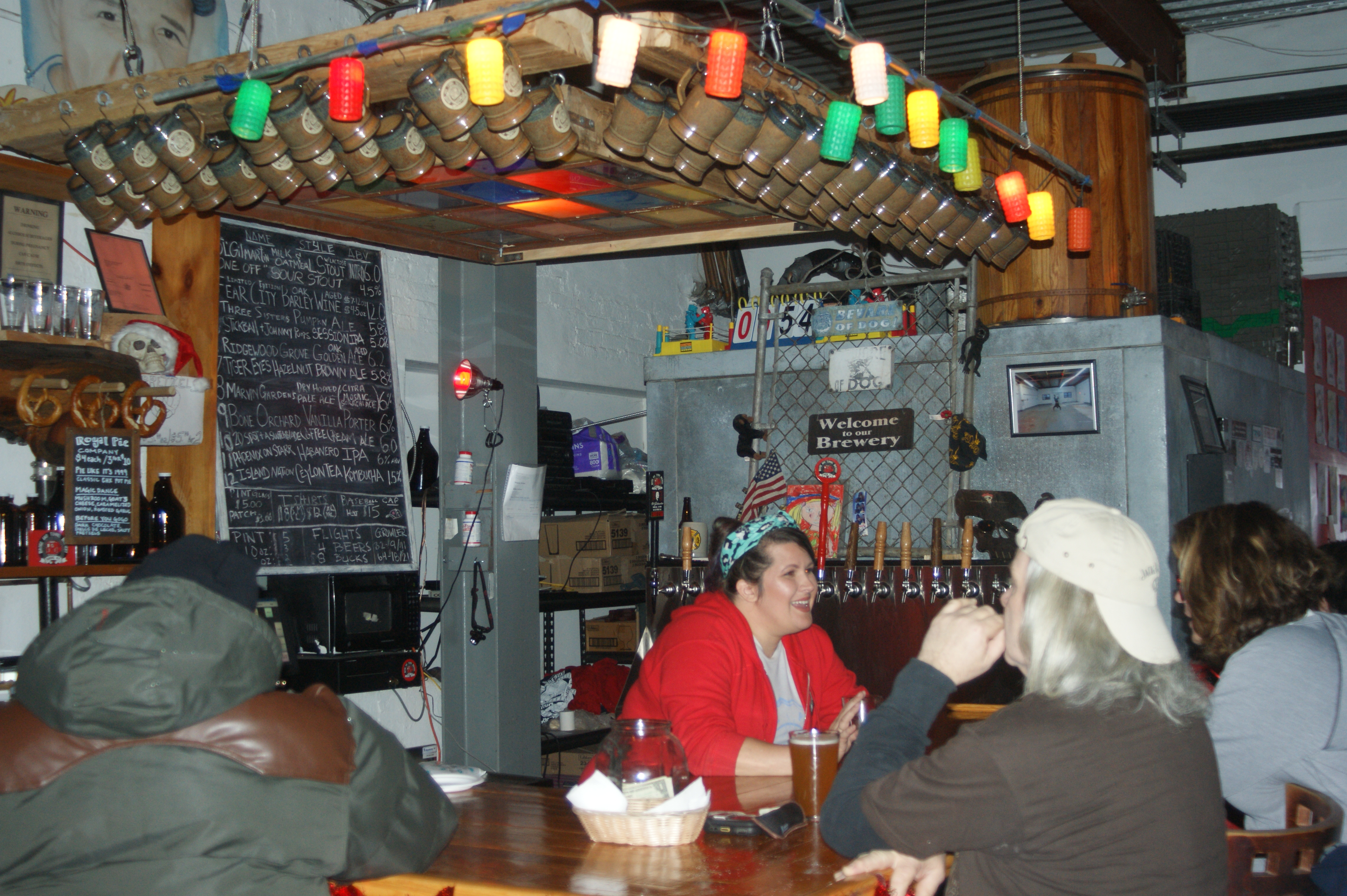 Over Bridge and Tunnel Brewery
De Bridge and Tunnel Brewery is een garagebrouwerij annex proeflokaal waar craft beer nog echt craft beer is, dit in tegenstelling tot al die andere hypermoderne, computergestuurde brouwerijen van tegenwoordig die zich ook het label craft brewer opplakken. In een oude garage doen Rich en Lisa Castagne ('pop' en 'mom') alles nog zoveel mogelijk ambachtelijk, en dat onder het motto: do it yourself, self-built, low tech en bombproof.
Het proeflokaal is niet alle dagen open, dus check van tevoren even de website voor dat je er naar toe gaat. Een bezoek is echter meer dan de moeite waard. Wij dronken er een Marvin Gardens Dry Hopped Pale Ale (5,8%), een Phoenix Starr Habanero IPA (6%), een Three Sisters Pumpkin Ale (5,8%), een Bone Orchard Vanilla Porter (6%), een Ol Ginmartin Milk and Oatmeal Stout (6%) en eindigden met een klein glaasje Fear City Barley Wine (12%).
Adres: 15-35 Decatur Street, Ridgewood, New York 11358, website
In de buurt
De wijk Bushwick (Brooklyn) is hip en happening. Hier vind je nog echte leven. Vaak waan je je in Latijns Amerika, soms in China  en heel af en toe zelfs in de Verenigde Staten. Er is veel te doen en te zien, teveel om op te noemen, maar hier zijn een paar tips. Wandel over de Myrtle Avenue naar de Brooklyn  Bridge en Manhattan (ongeveer 5 km). Eet een $1 oester bij Lot 45 (411 Troutman Street). Bekijk het openbare graffitti museum van de Bushwick Collective (omgeving Troutman Street). Haal je growler met bier bij Hops & Hocks op 2 Morgan Avenue.  Of ga vintage shopping in één van de vele winkeltjes in de omgeving van Flushing Avenue / Knickerbocker Avenue.